Why You Should Definitely Add Wakayama City To Your Japan Itinerary | Miss Tourist
Transportation options In Wakayama City
Wakayama attractions are kind of scattered around the city in different places, so you will need to make an itinerary for yourself and find the best way to reach from point A to point B.
There are different areas of interest for tourists in the city such as the center (with Wakayama Castle, Momijidani Garden etc), Kada (the place where Awashima Shrine is and where you can take the ferry to Tomogashima Islands), Kimii-dera (where the famous Kimii-Dera Temple is located), and Marina City (south of Wakayama, the island-resort).
Renting a bike in Wakayama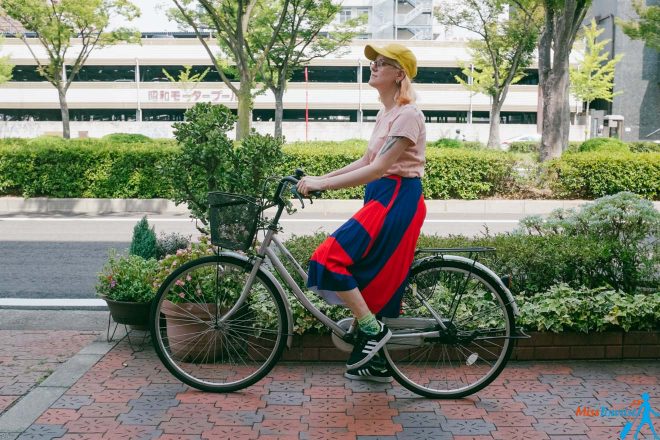 It is quite easy to get around in Wakayama-City. I chose to rent a bike from Comfort City Hotel on my second day there (you can rent bikes for free at this hotel) so I could freely explore the streets at my own pace.
You can also rent bikes from Wakayama City Tourist Information at Wakayama Castle for 500¥/day for a regular bike (tax included). Another option is to rent it from Wakayama Station, at Wakachika Hiroba (Tourist Exchange Center) in front of the train station. The fee is 500¥/day for the regular bike, 700¥ for the sports-type bike and 1.000¥ for the electric bike.
Even though I used a bike, I carefully took notes about other types of transport in the city so I can give you the right information for your trip.
Buses in Wakayama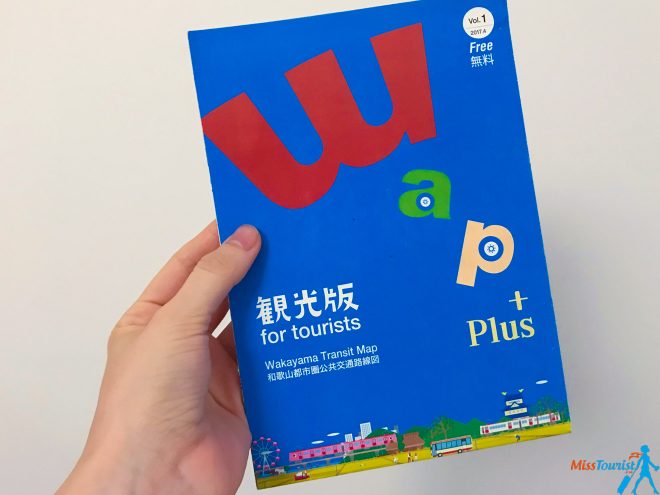 Taking a bus in Wakayama is as easy as in the rest of Japan and there are many options for different areas in the city. One good place to take the buses is Wakayama train station, as most of the buses have a stop there or they even depart from there. I also suggest you take the free Wakayama Transit map (pictured above) from the Information Point at Wakayama Station. It is very clear and easy to use!
The buses are great, all of them are air-conditioned (this is great during summer when it is super hot!) and special buttons that you have to press when you want to get down. Don't forget to press those red buttons, because otherwise, the bus won't stop!
Bus prices: Bus ride fares start from 210¥/person depending on your destination and they can go up to 520¥ (for Marina City, for example, which is farther away). I recommend you take the one-day bus pass if you are planning to use the bus multiple times a day. It is only 1.000¥ and you can use it for an entire day on all bus lines, no matter how many rides you take.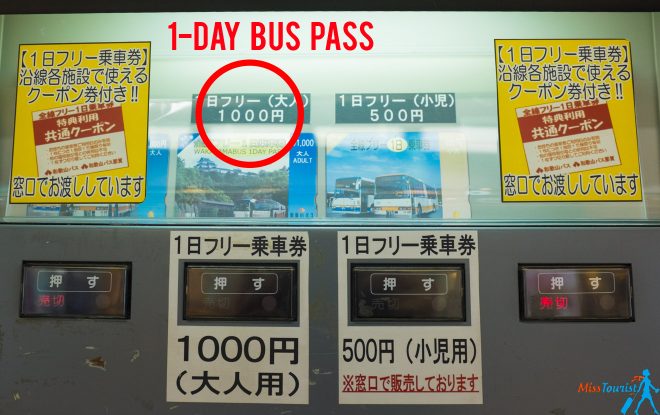 Paying for the bus ride: In Japan, you have to pay for your ride before you get down of the bus, at the machine near the driver. The machine works only with coins, but it also has a special place where you can insert bigger bills and it will convert the bills to coins. Before you get down, the machine's screen will show the amount of money you have to pay for your ride.
Trains in Wakayama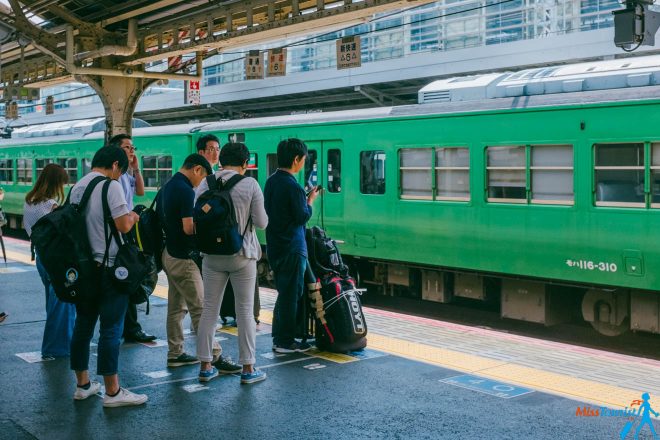 As for the trains, this is also a very convenient way to get to different points in the city. The trains are very punctual in all of Japan and in Wakayama as well.
Train ticket prices: The ticket prices start at 190¥ and they go up depending on how far away your destination is. You can take trains to Kada area for 300¥, to Wakayama City Museum for 190¥, to Kishi Station to see the cat stationmaster for 400¥ or to Kimii-Dera for 190¥.
Getting the train ticket: You have to buy your tickets from the train stations, from the special ticket machines. The process is very simple, you just have to select English and then select your destination. The machine will show you how much you have to pay and after you insert the coins or bill, you will get your ticket which you have to validate at the turnstiles. Make sure to keep your ticket, as you will have to insert it again at the destination station.
Taxies in Wakayama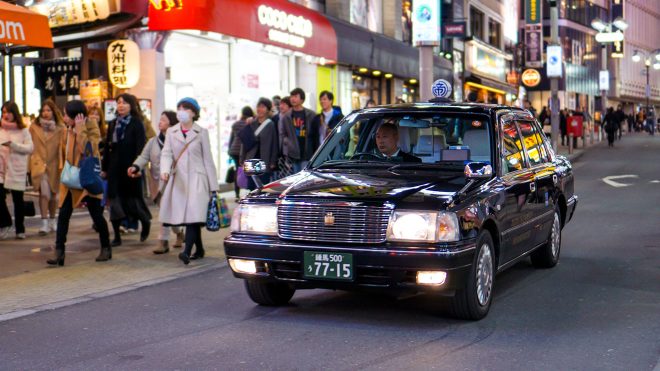 In Wakayama you can hail a taxi from the street – the vacant taxies have a red light in their window, the occupied ones have a green light. Please note that the taxi left door will be automatically open and closed by the driver from a special button (you don't have to touch the door). Most taxi drivers only speak Japanese, so if your destination is not a known attraction such as Wakayama Castle, Kimii-dera etc, make sure to have the address written on a piece of paper or show the driver your Google Maps. You will have to pay the fare shown on the taximeter in cash when the ride finishes (some taxies accept credit cards but it is better to be safe than sorry!)
Another option is to install the app called JapanTaxi, which is like an Uber for Japan. Add your card and then order your taxi as you would do with any other taxi app. The fare will be automatically paid from your card at the end of the trip. This app works with all the taxi companies in the area, it is not dedicated to one company exclusively.
Prices: Initial fare is 400¥, to which they add the Fare per km which is 200¥/km. For example, if you are going from Wakayama Station to Wakayama Castle (about 3km), you will pay around 1.000¥ (400¥ initial fare + 200¥ x 3km). Of course, this depends on how heavy the traffic is at that moment.
Products You May Like